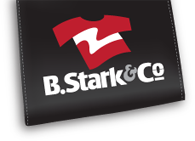 Turnaround Time
Our normal turnaround time on group and individual orders is 2 weeks from the time your order is finalized. Shipping time (from Southern Minnesota) should be added to this basic turnaround time. Rush service can often be arranged; this may result in a rush fee to accomodate production. Please call us at 800-742-1352 for any rush service requests. Add-ons or changes to your order may hold up production and result in a longer timeline. Also, please note that during the holiday season, this turnaround time may increase.
Shipping & Delivery
Our standard shipping is UPS Ground Service, shipping from the city of Mankato in Southern Minnesota. Local customers usually pick up their orders from the store unless shipping is requested. Ground Service in the United States is generally 1-5 days. UPS Overnight, 2 Day Service or 3-Day Service is available for an additional fee.
Add-ons & Substitutions
We will make every effort to accomodate add-ons that often are requested after the original order is placed. However, if the order is too far into production, the add-ons may have to be produced in a different run...which may result in a higher price per item for the add-ons. This is necessary because the pricing is determined based on the number of items in a production run. Higher quantities can be produced at a lower cost per item. Please call 800-742-1352 to request any add-ons.
From time to time it becomes necessary to substitute an item if a manufacturer's defect or shortage is discovered. We will only substitute items of equal or greater value. We will notify you of any substitutions, if time permits, prior to shipping.
We will contact you if any item you have ordered is on backorder from the manufacturer. At that time, you can either:
Substitute another item or items;
Wait for the item to be restocked (the manufacturer will give us a timeline)
Cancel your order
Payment
Because the items are custom produced, we require advance payment to proceed with your order. We will accept a mailed personal or organizational check, money orders, and credit or debit cards. We also accept school or business purchase orders. We do not ship orders C.O.D. Failure to pay for your order in a timely manner may push back the delivery date of your order or necessitate rush charges to meet your delivery date.
Group payments must come from one individual or organization; not from each individual member of the group. If your organization pays for all or part of your order by purchase order, the remaining balance due on your order must be paid within 30 days of order receipt. If this payment is not received in a timely manner, we reserve the right to charge late fees in addition to the balance due.