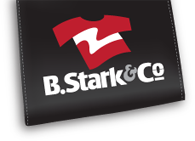 What is Screen Printing?
Screen printing is the process of directly printing ink onto garments. A stencil is made using stretched fabric, and a squeegee is used to push ink through the stencil onto the shirt. We use an automatic screen printing press for many projects, but much of the work is still done by hand.
Screen printing is generally the most economical and popular method of adding designs and artwork to clothing.
Best Uses
Printing runs of more than 6 items
When an economical solution is needed
Simple designs
Techniques
Process Color Printing
Puff Printing
Foil Effects